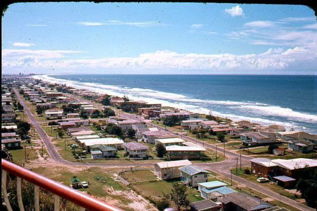 The Incredible Growth In South East Qld
The significant increases in property values are expected to continue in the coming years as the region becomes one of the most populated areas in Australia.
Over 1,000 people move to South East Queensland every week
Brisbane, Gold and Sunshine Coasts are proven top performers
Learn More
High demand and a shortage of available properties keeps driving prices up
Whether you're a buyer looking for the ideal place to call home or an investor looking for fantastic returns South East Queensland is THE place to be! Who wouldn't want to own a brand new luxury apartment in this beautiful part of Australia and reap the rewards both financial and spiritual?
Click the link below to learn more about why South East Queensland is the ideal place to own property:
Beautiful beaches, stunning hinterland, lots to see and do
Some key factors to consider when thinking of buying in South East Qld include:

Warm sub-tropical climate - designated "Sun Belt"
The South East Queensland region has experienced incredible growth in the past decades becoming the number one place for people to relocate to from other parts of Australia. The region now boasts a population of over 3.5 million people and this number is expected to grow to 5.5 million by 2041.
This growth has resulted in fantastic investment returns for property owners and investors.
2032 Olympics set to drive even more growth